Dell launches Venue and Venue Pro phones in India
The
Dell Blog
has announced the launch of the Venue and Venue Pro phones in India on Feb 3rd. According to the blog, both phones will be showcased at the Bangalore Fashion Week in Swapnil Shinde's fashion show on Sat. 5th February.
International reviews so far have praised both phones for their superlative build quality and finish. Both phones share some hardware specs : a 1 GHz QualComm Snapdragon processor, 4.1 inch AMOLED capacative touchscreen protected with Corning's Gorilla Glass for additional strength. However, Venue runs Android and Venue Pro (touchscreen + QWERTY) is Dell's first smartphone runnning the Windows Phone 7 OS. Also the Venue has a 8MP camera while the Venue Pro has only a 5MP camera.
Formerly codenamed Thunder, the Venue, runs Android 2.2 (FroYo) and will be priced at Rs. 29,990.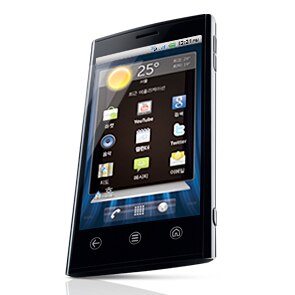 Formerly codenamed Lightning, the Dell Venue Pro has been reviewed as the best among the bunch of handsets running Windows Phone 7. It packs an appropriately high price tag of Rs.34,990.
Dell India lists the Venue as 'coming soon' and the Venue Pro as already available with Dell mobile resellers.